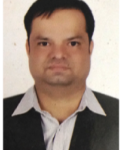 MENTOR: Dr. Arvind Rehalia
STUDENT FOUNDERS:
Kshitiz Nigam

Shubham singh
BRIEF DESCRIPTION
Digital Arts Society (DAS) is an initiative of students of Bharati Vidyapeeth's College of Engineering to spread the knowledge of different type of digital arts(photography and videography).
We have gradually become the official photography society of BVCOE.
We work with the motto that each one of us can go beyond the ordinary because we are inspired by the adage "we believe we can…"
Our members have been working in various fields of photography and trying to create a niche of digital art admirers like themselves in a particular field.
DAS does not follow the ideology of ranks/posts in it. We only believe in exchange of knowledge of digital arts. We welcome all students who are interested in gaining knowledge.
Founders of DAS themselves are photographers who look forward to learn as well as teach interested students.We believe no one is perfect,so no matter how experienced you are, there is always scope of improvements and learn something new.
We do not charge anyone to join us as a member as we consider DAS to be a family of digital art lovers. We just believe in sharing and spreading of knowledge which we always consider to be FREE.
We always welcome suggestions and recommendations from anyone.
Our Facebook page:-www.facebook.com/DASbvcoe
Email: dasbvcoe@gmail.com
EVENTS COVERED :
Fervour (IEEE Fest)

Evoluzione (ISTE Fest)

NSS Day

Teachers' Day

Photowalks

Student Sessions

PhotoTalks

Levitation on IEEE Day

BVEST 2014 (IT Fest)

Alumni Meet 2015

Dropshot 2014 (Online photography event)

Convocation of Batch 2010-14
RELATED PHOTOGRAPHS