" ZAAHiR AAYA THA BATA DENA"
1. About ZAAHiR:
"A creative and artistic home is what I have been looking for in the theatre."
– Kenneth Branagh.
ZAAHiR, formed in 2011, is the Theatre society of Bharati Vidyapeeth'S College Of Engineering.No matter how talented any person is, the determination and zeal to learn are what ZAAHiR firmly believes. We welcome everyone who is interested in any form of art be it dramatics, theatre, music, or dance.
 2. Administration:
Faculty Coordinator

 

Dr.Vandita Sharma
PRESIDENT

 

 

Avinash Bisht
VICE-PRESIDENT

 

 

Chirag Goyal

 

GENERAL SECRETARY

 

 

Khushboo
Manik Sharma
CORE TEAM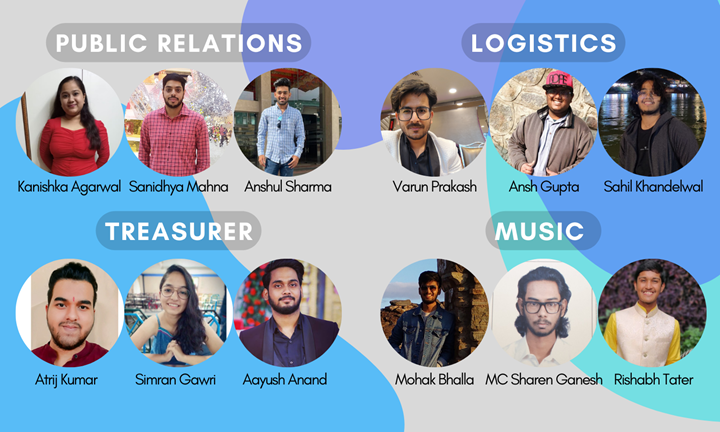 3. Home Productions (STREET PLAY)
Band Baja Hawalaat (2018-2019):
Based on the misuse of IPC Section 498, Band Baja Hawalaat aimed to spread awareness about the repercussions the family of the accused husband has to face. This particular street play got applauded for its authenticity and portrayal of the true incidents.
Yours Faithfully (2019-2020):
India is a country of various colors and religions however, the prevalent blind faith in religious gurus and self-proclaimed god is still a menace to our society. In this street play, we aimed to portray the abuse victims of blind faith had to go through and the damage caused to society.
4. Achievements
Performed at the prestigious National School of Drama

Performed at some of the biggest platforms like Manthan and Udan Utsav.

Got Special Mention in Anugoonj (Annual Fest of IPU).

Collaborated with a renowned theatre, Soch theatre and Performed plays to spread awareness at Cyber Hub, Gurgoan and Noida.
5. AWARDS:
Secured Second Position at Confluence (Annual Fest of NIT, Kurukshetra) AND GOT PRIZE MONEY WORTH Rs.10000.

Secured Second Position at Edesia (Annual Fest of National Institute of Food & Technology Entrepreneurship & Management) PRIZE MONEY WORTH RS.6000.

Our Team Member Avinash Bisht bagged Best Actor Male Award at MAGN'19 (Annual Fest of Dr. Akhilesh Das Gupta Institute of Technology & Management)

Our Team Member Stuti Juyal bagged Second Position for Mono Acting in NIT, Kurukshtera AND WON Rs.2000.

Secured Third Position at Halla Bol (Organised by Department of Journalism of Bharati College)

Performed in Manthan (India's Largest Street Theatre Festival)
6. PERFORMANCES: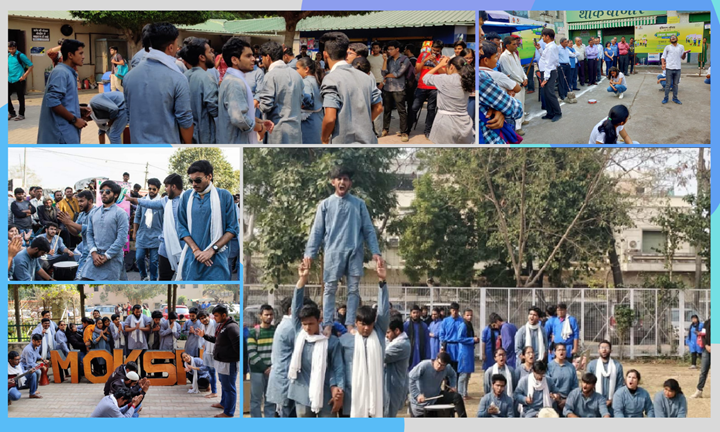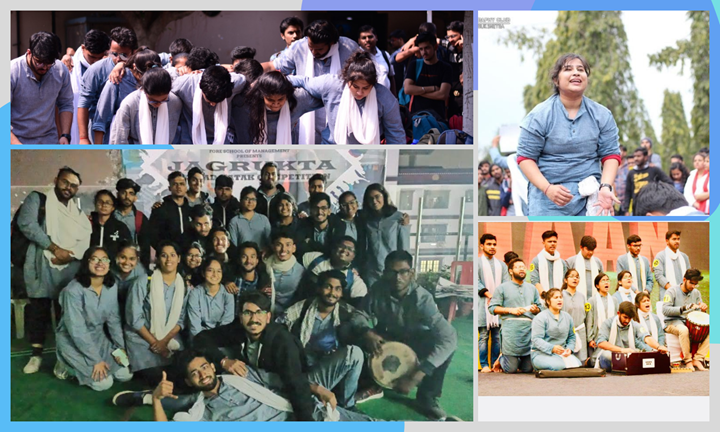 7. REPRESENTATIONS : 
National School Of Drama
Manthan,CVS
PGDAV COLLEGE,(DU)
SRI VENKATESWARA COLLEGE (DU)
ATMA RAM SANATAN DHARMA COLLEGE(DU)
Anugoonj (Prelims),GGSIPU
Udaan Utsav
NIT, Kurukshetra
JESUS AND MARY COLLEGE
Ghalib Institute
Jamia Millia Islamia
Bharati College
Fore School of Management
Maharaja Surajamal Institute
IIIT-Delhi
Inobe Theatre
National Institute of Food Technology Entrepreneurship and Management 
Akhilesh Das Gupta Institute of Technology & Management
New Delhi Institute of Management
In collaboration With Soch theatre, performed at Cyber Hub,Gurgoan And Noida.