Technical Partner

Industry Partner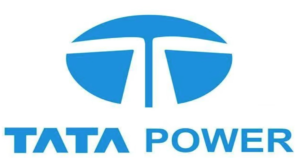 Welcome to REPSI-2024
---
The 4th International Conference on Renewable Energy Potential for Sustainable Initiatives REPSI 2024 is being organized with the aim to cater to the 2030 agenda for sustainable development, adopted by all United Nations member states in 2015. REPSI 2024 provides a platform for researchers, industry experts, faculty members and students to exchange new ideas, applications and discuss problems related to the use of renewable energy sources.
Out of the 17 sustainable development goals (SDGs), which are an urgent call for action by all countries – developed and developing – in a global partnership, this conference will address to all the goals related to conserving fossil fuels and preserving the environment. This may help the society in reducing the sudden climate change and enhance the use of renewable energy systems.
Sustainable energy is part of the planet's structure which implies it is replenished constantly via natural means. To put it differently; sustainable energy simply cannot run out. Sustainable energy is often referred to as "alternative energy" because it is the better option to traditional fossil fuel like coal and oil.
Technologies promoting sustainable energy include renewable energy sources, such as hydroelectricity, solar energy, wind energy, wave power, geothermal energy, bio-energy, tidal power and also technologies designed to improve energy efficiency. Effective government policies need to support investor confidence and enhance market issues. Considerable progress is being made in the energy transition from fossil fuels to ecologically sustainable systems, to the point where many studies support 100% renewable energy.
INSTITUTE:
Bharati Vidyapeeth's College Of Engineering (BVCOE) , New Delhi since its establishment in 1999, has strived to provide the best engineering education to its students through well qualified and dedicated faculty and provision of well equipped modern labs.
The college affiliated to Guru Gobind Singh Indraprastha University, New Delhi, and approved by All India Council for Technical Education (AICTE), Ministry of HRD, Govt. of India, BVCOE is steadily striding forward in its quest of establishing itself among the top engineering colleges in North India.
The vision of the college is to continuously excel and thus coming together enlivens the research themes, creates awareness about upcoming technologies and provide platform to budding research workers for achieving their rightful place in the scientific community.
Important Dates 
Submission of Full Length Paper
31st October 2023
Acceptance Notification
31st December 2023
Registration Dates
31st December 2023
Conference Date
8th – 9th February 2024
Conference Secretariat
PATRON
Dr. Vishwajeet Kadam
Secretary
Bharati Vidyapeeth, Pune
GENERAL CHAIR
Prof. Dharmender Saini
Principal
Bharati Vidyapeeth's College of Engineering, New Delhi
CONVENER
Prof. Kusum Tharani
Head EEE Dept, BVCOE
Prof. Abhishek Gandhar
 Professor
EEE Dept, BVCOE
CO-CONVENER
Mrs.Shashi Gandhar
EEE Dept, BVCOE
Dr.Sudha K
EEE Dept, BVCOE