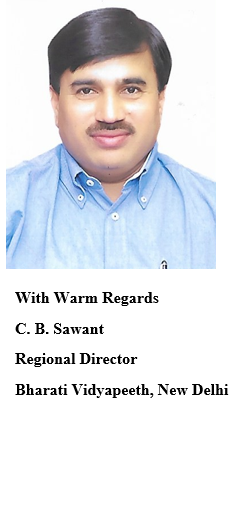 Bharati Vidyapeeth's College of Engineering (BVCOE), New Delhi, since its inception in the year 1999, has always aimed to impart quality technical education through a dynamic teaching-learning environment.
The faculty members of all the engineering departments have been consistently working hard to promote activities related to research and innovation at international level.
The students hone their technical and managerial skills by organizing and participating in various national and international activities inside and outside the college. As a result, students become ready to be consumed products by industry, successful entrepreneur, and great innovator to serve the mankind across the globe. 
It is my pleasure to share that each departmental head has actively contributed to a fruitful collaboration between the institute and the target industries. Such affirmative measures have led to the facilitation of numerous placement as well as internship opportunities for the students.
Besides the goal of achieving excellence in academics, the entire team at BVCOE, New Delhi (including teaching and non-teaching staff) has been instilling work ethics and a sense of social responsibility amongst the students.
I wish everyone to rise and shine in their future endeavors!