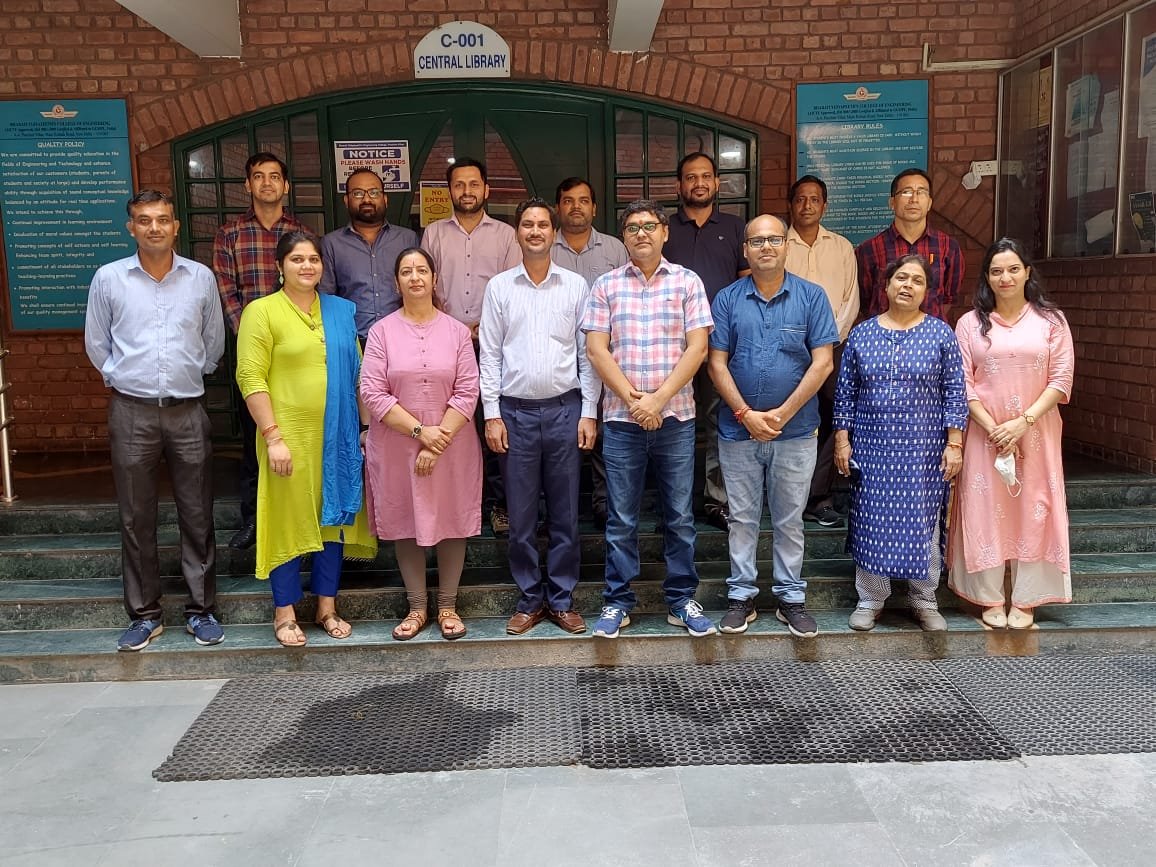 About US
The Department of Applied Sciences is functioning from the inception of the college to impart quality education for undergraduate engineering students in fundamental fields. The course curriculum is periodically upgraded to suit the requirements of different engineering as per the IP University regulation. 
Vision
The department of Applied Sciences is committed to infuse experience with the students in the field of basic sciences, technology, and personality development so they will build the globe for sustainable life.
Mission
The department of Applied Sciences Bridge discipline both within engineering and applied science and conduct reflective, professional, problem driven research, skill based, value based and interdisciplinary teaching that generates new knowledge and provide the foundations for future Engineers
FROM THE DESK OF HOD
Technical Education is one of the most promising components of a nation that can contribute to the national development The phenomenal growth in the fields of aerospace, ICT, health industry etc., reflects unequivocally India's structured growth and international competence. Despite these developments an insight into the technical education system leads to a number of knowledge and opportunity gaps, especially in the perception of international compatibility and contemporary national needs. The nobility, commitment and modesty of these two founder pillars has built in innovation, industry-academia coordination, international collaboration and a dynamic curriculum structure to address the contemporary needs and bridge the gaps. The students who join the college in the first year experience freedom for the first time. Therefore a close and continuous monitoring and mentoring of the students by the teachers is required which keeps them always on the track with a focused pursuit of learning and career building. Keeping the above facts in mind focus is laid on the academic excellence, discipline and other skills which not only makes them excellent professionals but good human beings only.
Dr. Sushil Kumar
Associate Professor & Head 
Email: sushil.kumar@bharatividyapeeth.edu