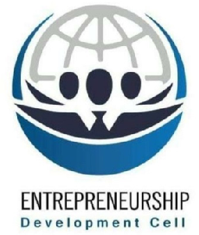 ENTREPRENEURSHIP DEVELOPMENT CELL
 Objective
 Entrepreneurship Development Cell (EDC) was founded in 2013 with a view to encourage students of BVCOE to explore self-employment as a career option. EDC provides training in Entrepreneurship through modular courses. It is committed to entrepreneurship education, training and research. EDC strives to provide innovative training techniques with competent faculty support, quality teaching & also provides training material.
The mission of the EDC is to promote Entrepreneurship and help students attain Start-up projects. This is facilitated through mentoring and training from Industry and approach help to the Investors.
"Chase the vision, not the money, the money will end up following you." Annual Goals of Student's Chapter:
To create a mind-set among the students to be job To provide the knowledge about how to

run a business.
Make students believe that they can become financially independent at a young

Emphasis on Personality

Enhancing technical

Providing financial

Enhancing analytical, interpersonal, decision making and creative
ACADEMIC YEAR: 2021-22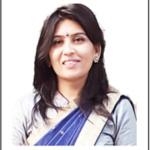 Chapter Head (Faculty Name): Dr. Rubeena Vohra
Chapter members (Students Core Team):
Uday Jain (Chairperson, EDC)

Aditi Sharma (Vice Chairperson, EDC)                 

Piyush Pant (Chairperson, EDC TechFi)

Deepanshu Sunwal (Vice Chairperson, EDC TechFi)

Muskaan Lakhina (Joint Secretary, EDC)

Aastha Suri (Treasurer, EDC)

Alnoor Parveen (General Secretary, EDC Techfi)
ACTIVITIES CONDUCTED: 2021-22 
| | |
| --- | --- |
| S.No | Activity and Date of Conduct |
| 1. | Ace Your Place- 31/7/21 |
| 2. | Crack The Cat- 4/9/21 |
| 3. | Cryptocurrency Trading (To be conducted) |
| 4. | Stocknivesh (To be conducted) |
| 5. | MIM Preparation (To be conducted) |
| 6. | MEM Preparation (To be conducted) |
| 7. | Mock Stock (To be conducted) |
| 8. | Business Ideathon (To be conducted) |
PHOTO GALLERY: 2021-22
ACADEMIC YEAR: 2020-21 
Chapter Head (Faculty Name): Dr. Rubeena Vohra
Chapter members (Students Core Team):
Sarthak Sethi (Chairperson, EDC)

Prerna Arya (Vice Chairperson, EDC)     

Akshat Jain (Chairperson, EDC TechFi)

Deepanshu Sunwal (Joint Secretary, EDC TechFi)

Mayank Jindal (Joint Secretary, EDC TechFi)
ACTIVITIES CONDUCTED: 2020-21 
| | |
| --- | --- |
| S.No | Activity and Date of Conduct |
| 1. | Crack That Interview- 1/8/2020 |
| 2. | Stocknivesh- 30/10/2020 |
| 3. | Learn to Earn- 23/8/2020 |
| 4. | Competitive Coding Workshop-26/9/2020 |
| 5. | ENCORE- 3/10/2020 |
| 6. | Women in Entrepreneurship- 19/11/2020 |
| 7. | Inflation 101- 29/11/2020 |
| 8. | NEXUS'21- 23/01.2021 |
| 9. | Personal Finance- 10/2/2021 |
| 10. | Welcome Session- 27/2/2021 |
| 11. | Programme by MSME- 1/3/2021 |
| 12. | How to make a business model canvas- 14/3/2021 |
| 13. | Industrial Motivation Campaign for Youth- 15/3/2021 |
| 14. | CAT 2021 Stratergy- 20/3/2021 |
| 15. | Business Blueprint- 2/4/2021 |
| 16. | Exam Hour- 8/4/2021 |
PHOTO GALLERY: 2020-21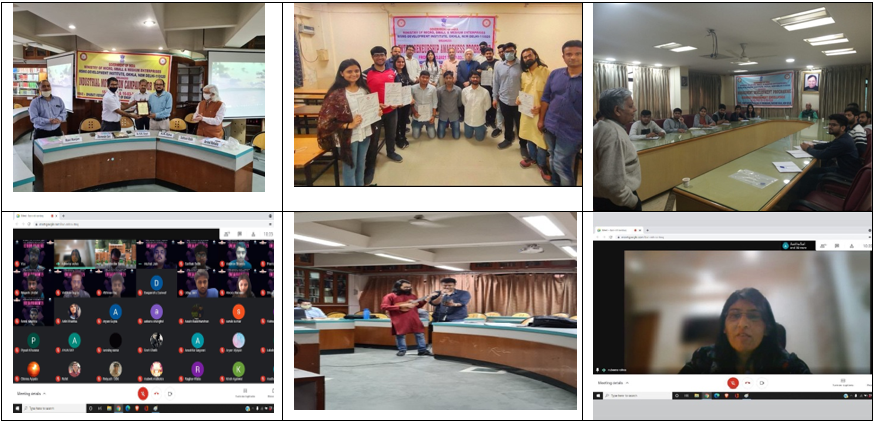 ACADEMIC YEAR 2019-2020
Chapter Head (Faculty Name): Ms. Gunjeet Kaur, Dr. Rubeena Vohra
Chapter members (Students Core Team):
Ribhav Batra (Chairperson, EDC)

Kshitij Gupta (Vice Chairperson, EDC)

Vaibhav Tayal (Treasurer, EDC)
ACTIVITIES CONDUCTED: 2019-20 
| | |
| --- | --- |
| S.No | Activity and Date of Conduct |
| 1. | Salesman of the Year- 11/10/2019 |
| 2. | Pictionary- 11/10/2019 |
| 3. | Mock Stock Competition- 11/10/2029 |
| 4. | Placement Prep Workshop- 20/1/2020 |
| 5. | Finance Series- 5/2/2020 |
| 6. | Summer Training Guide- 4/5/2020 |
| 7. | Crack The CAT- 10/5/2020 |
| 8. | Mutual Funds Fundamentals- 23/5/2020 |
PHOTO GALLERY: 2019-20