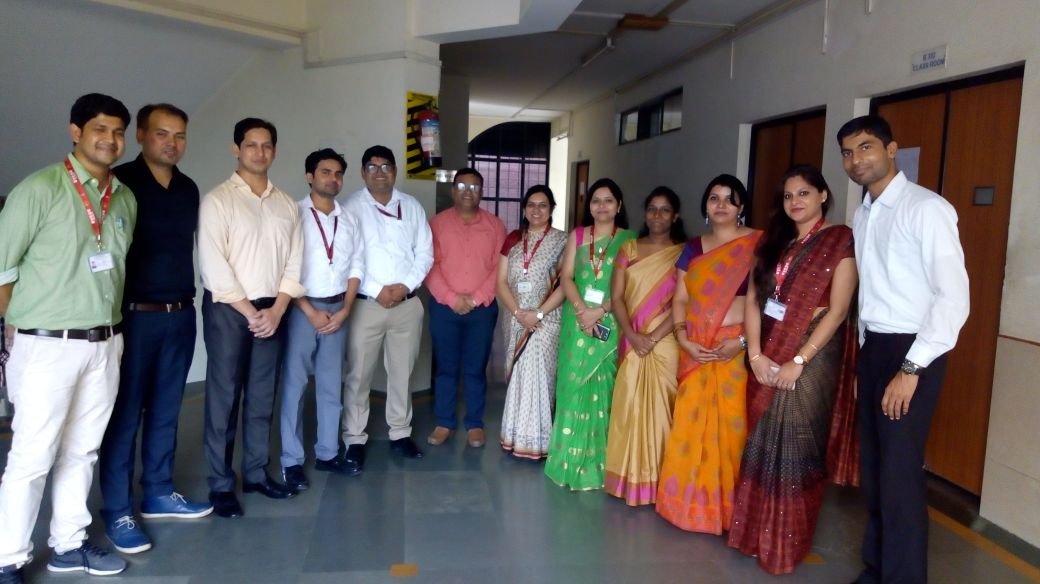 About US
The department of Electrical & Electronics Engineering was established in the year 2003.The primary objective of the department is to impart quality education in a teaching-learning environment to the undergraduate students in the area of Electrical & Electronics Engineering. The department has distinguished faculty, holding Ph.D. degrees from renowned institutes of India. The department has well equipped hardware and software lab facilities. Besides academics, the department emphasizes on the holistic growth of the students by regularly organizing various activities and events like expert talks, industrial visits, symposiums, conferences and many more.
Vision
To gain and bestow contemporary technical education and encourage research in the Electrical & Electronics Engineering domain to produce industry-oriented and socially responsible graduates.
Mission
DM 1: To produce technically competent graduates in the area of Electrical & Electronics engineering.
DM 2: To develop a research-based learning environment for students to help them evolve in the emerging fields of engineering.
DM 3: To promote collaboration with academic experts and industry experts for introducing graduates to the latest technological advancements.
DM 4: To produce socially responsible graduates, who maintain a professional outlook while exercising ethical and moral reasoning.
Program Educational Objectives (PEOs)
PEO 1: Graduates will acquire the required domain knowledge and necessary skills to be able to interpret, analyze and solve Electrical and Electronics-based problems.
PEO 2: Graduates will be involved in research and development activities in consultation with industry experts to inculcate technical knowledge for successful careers in industries and/ or academia.
PEO 3: Graduates will understand their social and ethical responsibilities for working in a diversified environment to practice their engineering profession.
FROM THE DESK OF HOD
With great pleasure, I welcome you to the department of Electrical & Electronics Engineering. The process of learning is extremely important in life. What you learn, how you learn and from whom you learn plays a crucial role in developing ones intellectual capability. The department of Electrical and Electronics Engineering offers a suitable teaching-learning environment to the students that help them in their holistic development. This overall grooming of students is made possible by continuous monitoring and guidance by our well qualified and experienced faculty members. Small opportunities are often the beginning of great achievements. I consider all the students seeking admission in this department, as the most fortunate students as they get ample opportunities not just in IT and business firms but also in renowned PSUs, R&D Units, Electricity boards and Startups. With the whole world moving towards adopting Smart grid technologies, the students graduating with a degree in Electrical & Electronics Engineering will definitely have a bright future ahead. I wish all my colleagues and students ALL THE BEST for their future endeavors.
Dr. Kusum Tharani
HOD & Associate Professor