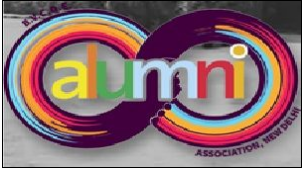 BVCOE, New Delhi Alumni Cell
About Alumni Cell
Alumni Cell was established in January 2014 with a vision to maintain long term and healthy relationship with the alumni of Bharati Vidyapeeth's College of Engineering, New Delhi. The prime objective of the cell is to organize Alumni meet and support the college in various directions like placements, guest lectures, industrial visit, training.
Faculty Team:
Faculty Head:

Dr. Neeraj Kumar

 Faculty Coordinators:

1. Mrs. Monica Gupta (ECE)

2. Mr. Arun Dubey (IT)

4. Mr. Harsh Taneja (CSE)

5. Mr. Poras Kheterpal (ICE)

6.Dr. Vandita Sharma (Applied Science)
Purpose:
 The purpose of this Standard Operating Procedure (SOP) is to ensure proper coordination of activities of BVCOE Alumni Association on behalf of the Institution.
To provide a forum to establish a link between the alumni, faculty, staff and students of the institute and to help interaction between past and present students of this institute.

To contribute towards the welfare of the alumni.

To assist the alumni with their technical difficulties.

To bring awareness among students about the career opportunities available in industries.

To create awareness to all year's students with the latest technology and trends in the market.

To create awareness regarding the progress of the college and placements and suggestion from Alumni for the academic progress of students and institute.

To Give opportunity to alumni to express their views about college.
a) Scope: This is applicable to all such activities involving both the Association and the Institution.
b) Responsibilities: All the members of the Alumni cell constituted for the said purpose.
c) Structure:
One faculty member from each Department

Student representatives from each Department, preferably from III- and IV-year B. Tech
d) Details of Activities:
To obtain outgoing student list, department wise, with all relevant information from MTPS / IISC

To collect and keep information regarding the distinguished alumni, viz., their achievements, progress or successful careers

To enlist and identify their services that are useful to the institute.

To engage them through seminars, guest lectures, participation through workshops etc.

To coordinate with the association in conducting annual meet once in a year, usually in December month, conduct general body meeting and supervise electing the new executive committee.