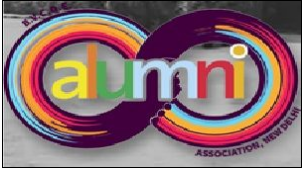 BVCOE, New Delhi Alumni Cell
Faculty Head: Mr. Neeraj Kumar
Faculty Coordinators:
Mrs. Monica Gupta (ECE)

Mr. Arun Dubey (IT)

Mr. Sandeep Sharma (EEE)

Ms. Shilpa Gupta (CSE)

Mr. Poras Kheterpal (ICE)

Dr. Ruchie Sehgal (Applied Science)
VISION
With such a great set of team members, Alumni Cell has been constantly working on providing effective communication between college and its alumni.
With a vision of providing a symbiotic relationship between Alumni and college, the cell has organized various events, guest lectures, and training and placement opportunities for students through our own alumni.
Events Conducted in past semester:
​Alumni Discussion with Ms. Anuj Malik and Mr. Saurabh Swami (Civil services) on Oct. 2017

Alumni Meet successfully conducted on 13th January 2018.
Few pictures of last Alumni Event