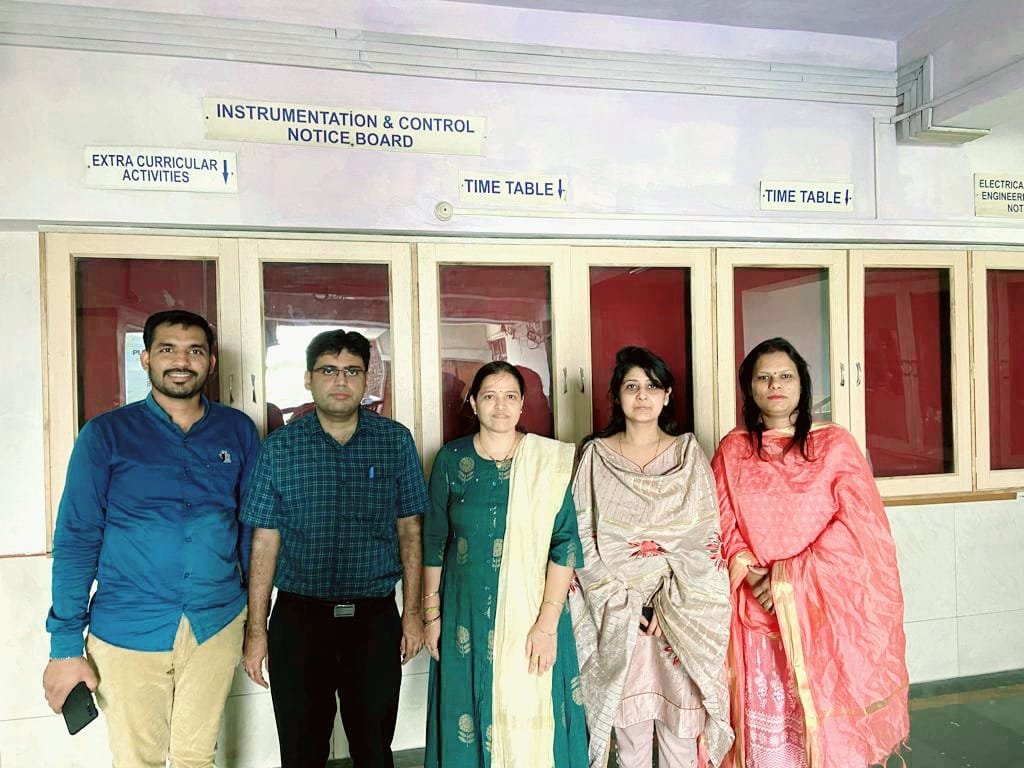 About US
The Department of Instrumentation and Control Engineering was established in the year 2002. The department has a team of well qualified, experienced and dedicated faculty to impart fundamental and applied knowledge in the field of Industrial Automation, Process Systems Engineering, Instrumentation Systems Engineering and Biomedical Instrumentation. The department is well-equipped with laboratories and computing facilities with the latest technology. The department has ISA (International Society of Automation) student section to nurture technical and organizational skills among students. The department focuses on preparing the students to meet global industrial challenges. The students passing out are having wide scope to get career opportunities in various industries in the instrumentation sector, process control, industrial automation sector, and other sectors of the economy as well as research opportunities in highly ranked institutes and universities at the national and international level.
Vision
To develop globally competent and ethically strong instrumentation and control engineers for industry and society through quality technical education and research.
Mission
To impart technical knowledge in Instrumentation and Control Engineering field to develop a competent Instrumentation engineer with high technical skills, high professional ethics and human values to handle the real world challenges. 
Mission Statements:
DM1: To develop a competent Instrumentation engineer with high technical and professional skills. 
DM2: To establish a unique learning environment to support the research activity, innovative competence and entrepreneurial attitude 
DM3: To collaborate with other academic, research institutes and industry to strengthen the education and research ecosystem.
DM4: To inculcate moral, ethical and professional values among students to serve the society.
Program Educational Objectives (PEOs) of the Department
PEO1(Technical Skills): Graduates will have the necessary knowledge, skill and aptitude to get recruited in various Industries in the Instrumentation sector, Healthcare sector, Energy sector and other sectors of the economy at the national and international level. 
PEO2 (Professional Skills): Graduates will have professional attitude and skills of using modern tools for solving critical problem.
PEO3 (Ethical values): Graduates will have high moral, ethical values with sensitivity towards the environment and society.
FROM THE DESK OF HOD
There is hardly any area of Engineering, Science and Technology where Instrumentation and control  in one form or the other is not needed. This rather young division offers many courses in Electrical, Electronics and Computer Engineering also apart from a variety of courses from Instrumentation Technology, modern control theory, Biomedical Instrumentation, Robotics, Industrial Electronics, Computer Controlled Instrumentation, Artificial Intelligence etc. Students do intensive use of microprocessors and Computers to understand the hardware and software aspect of Intelligent Instrumentation. Instrumentation and Control Engineering department of Bharati Vidyapeeth's College of Engineering , is committed to develop instrumentation professionals with a progressive attitude and the most updated skill-sets to match the academic and industry needs.
Dr. Arati Kane
HOD & Associate Professor
Email: arati.kane@bharatividyapeeth.edu