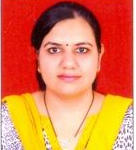 Faculty Co ordinator:
1. Mrs. Kusum Tharani
Responsibilities:
Coordinating with Delhi local network and plan out all the activities for students in the college.
2. Mr. Sandeep Banerjee
Responsibilities:
Guiding and coordinating with students to make arrangements for expert talks,workshops and visits.
Preparing the students for PATW Competition and IET Scholarship Award.
Student Representatives:
Raashi Bhutani – Chairperson

Shreya Tiwari – Vice Chairperson
Responsibility: Assisting faculty coordinator and taking students suggestions on the sessions, workshops industry interaction they wish to have.
Nikunj Kumar Agarwal – Secretary

Alekh Juyal – Joint Secretary

Responsibility: Arranging venue and making necessary event arrangements.

Yashmita Tomar – Treasurer

Akul Hallan- Joint Treasurer
Responsibility: Watchdog role over all aspects of financial management, working closely with other members of the Management Committee to safeguard the organisations.
BRIEF DESCRIPTION
The Institution of Engineering and Technology (IET) is the largest multidisciplinary professional engineering institution in the world. The IET was formed in 2006 from two separate institutions: the Institution of Electrical Engineers (IEE), dating back to 1871, and the Institution of Incorporated Engineers (IIE) dating back to 1884. Its worldwide membership is currently in excess of 153,000. The IET's main offices are in Savoy Place in London, England and at Michael Faraday House in Stevenage, England.
IET Delhi inaugurated its student network in the college, "IET-BVCOE", on 22nd January 2015. The ceremony was graced by the presence of Mr V K Gupta, Chairman, IET Delhi Local Network; Mr. R N Rajput, Hon. Secretary, IET Delhi; Ms. Azhra Fatima, Marketing Head, IET India and some other eminent personalities from IET.
Chairperson: Raashi Bhutani

Vice-Chairperson: Shreya Tiwari

Secretary: Nikunj Kumar Agarwal

Joint Secretary: Alekh Juyal

Treasurer: Yashmita Tomar

Joint Treasurer: Akul Hallan

Event Manager: Shreyas
The ceremony was concluded with a vote of thanks by Mrs. Kusum Tharani .
Sessions & Workshops
PCB-DESIGN WORKSHOP
IET-BVCOE organised a workshop on PCB Design on 21st March 2018. The workshop was taken by Mr. Pratyush, ex-Chairperson IET, who encouraged students to learn and explore the world of electronics. The students learned about the procedure of PCB Designing in easy way.
So as to test the students on same grounds, IET organised a 'PCB Designing Competition' on 18th April 2018.
QUAD-COPTER WORKSHOP
This workshop was organised by IET-BVCOE in collaboration with The RC OBSERVER and was taken up by Mr. Rahul Choudhary revealing about designing of quadcopter as well as assembly of RC drone. Students in this workshop confronted with controlling of Drone using flight control board which includes Assembly and calibration of Flight Control board.
LIFE SKILL SESSION
To inform the student members about World Skills, IET-BVCOE conducted a workshop on The Landmark Forum, taken up by Mr. Rajvinder Singh, which is an extremely powerful personal development program that is grounded in philosophy and not in psychology.
GD SESSION
IET-BVCOE conducted a GD competition on 18th April 2018. Mrs. Suchi Dikshit , faculty member was invited to judge the competition. She also explained the contestants about the dos and don'ts of GD in prior on 28th March 2018.
RESUME WRITING
On 14th March 2018, a Resume Writing session was organised by IET-BVOE in order to teach students the best way to present their work experience , education and skills in a profession way for further use in corporate world .The competition for the same was held on 18th April 2018.
PATW
The IET's Present around the World (PATW) is a well-established competition with several heats designed to encourage young engineers and technicians to develop their presentation skills in a fun and friendly environment. PATW is one of the major events of IET. IET-BVCOE got a chance to host the regional level of this competition like every year. PATW regional round was a huge success with participants from all over North India coming together to showcase their talent in BVCOE Campus.
MOCK-PI
IET-BVCOE organised a Personal Interview Session on 18th April 2018 which basically is emulation of a job interview for training purpose; wherein students were given opportunity to think through what questions they might be asked and how to articulate your thoughts.
ARDUINO WORKSHOP
IET-BVCOE organised an Arduino workshop for second year students in which student actively participated .Student were taught basics of the microcontroller ATMEGA2560 and were given hands on to let them know the basic idea. In the end a LFR competition was conducted to test their knowledge
VALEDICTORY
On 20th April, IET-BVCOE organised its valedictory function to award and felicitate the winners of various competitions conducted by IET. The valedictory function was followed by a group capturing ceremony which marked the end of the session of IET-BVCOE 2018.