About the Lab
The Biomedical Instrumentation lab comprises of various technological innovations invasive and non-invasive. It emphasize the new and improved methods of medical diagnosis and treatment. This comprises of the various  information and communication technologies which have  made significant contribution in better diagnosis and treatment of patients and management of health facilities.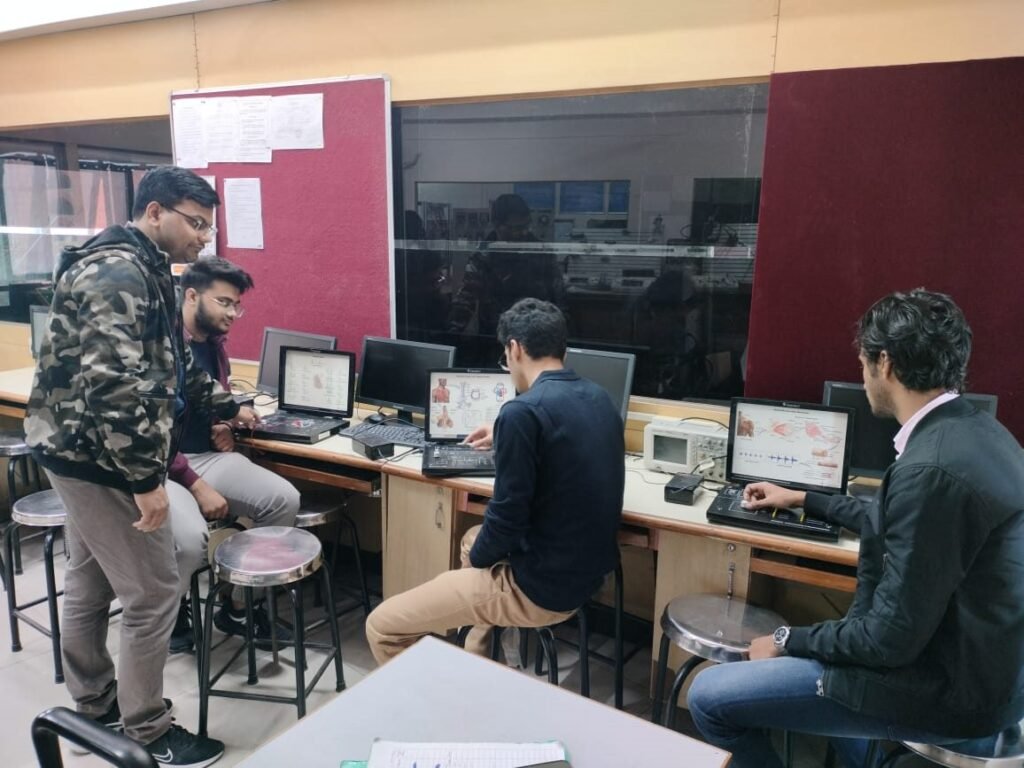 List of Experiments:
To obtain biomass index (BMI) of students by measuring their weights and height.

To obtain systolic and diastolic human body blood pressure using stethoscope and sphygmanometer.

To find out oxygen content in blood using pulse oximeter.

To study ECG using simulator.

To check ECG with 10 lead ECG machine.

To measure ph of a given solution using E-blocks.

To study volume of inspiration and expiration from human lungs using spirometer.

To study EMG by using EMG kit.

To study pacemaker action using pacemaker simulator kit.

To study respiration rate training kit.

 To acquire EEG signals from mindware mobile EEG kit.